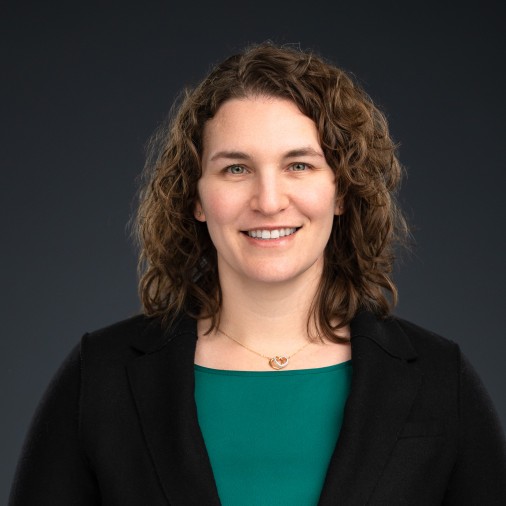 Jessica E. Weinstein, MD
Dr. Weinstein joins the Spokane Eye Clinic in January 2023. She is a board-certified ophthalmologist specializing in conditions affecting the retina and vitreous, including the diagnosis and management of wet and dry macular degeneration, diabetic eye disease, inflammation of the eye (uveitis), retinopathy of prematurity, repair of retinal tears and detachment, epiretinal membranes and macular holes.
Dr. Weinstein completed her undergraduate degree at McGill University in Montreal, Canada and earned her Master of Science degree in Biomedical Sciences from Barry University in Miami Shores, FL. She earned her medical degree from the University of Miami in Miami, FL. After medical school, she completed an Internship in internal medicine at West Penn-Allegheny Health System in Pittsburgh, then went on to train in ophthalmology at Louisiana State University where she was named Chief Resident, 2016-2017. Following residency, Dr. Weinstein went on to complete a Uveitis Fellowship at the University of Washington in Seattle and a two-year Vitreoretinal Surgery Fellowship at Wake Forest University in Winston-Salem, NC.
Dr. Weinstein has won numerous awards for her extensive work in ophthalmology research. She has published multiple peer reviewed journal articles and authored several book chapters. She enjoys speaking and lecturing about uveitis and retinal diseases.
Her professional memberships include the American Society of Retinal Specialists, the American Academy of Ophthalmology, the American Uveitis Society, the Washington Academy of Eye Physicians and Surgeons, Young Uveitis Specialists, and Women in Ophthalmology. She most recently was an Assistant Professor in Ophthalmology at the University of Kentucky where she also served as a faculty advisor for the residency program and the Ophthalmology Interest Group. She was also a Diversity, Equity and Inclusion Ambassador and serves on DEI committees in both the American Academy of Ophthalmology and the American Society of Retina Specialists.
Dr. Weinstein is excited to return to Washington state and explore the Inland Pacific region.